PUBLICATION DETAIL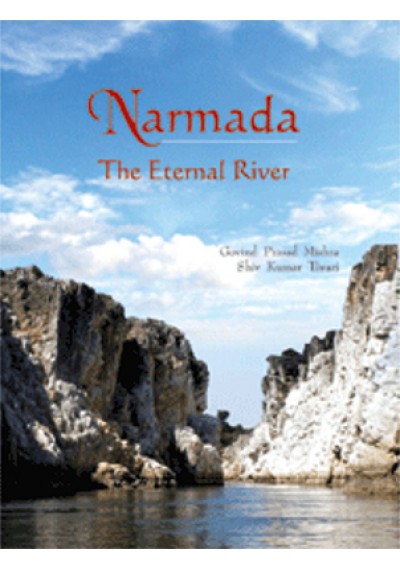 Narmada : The Eternal River
Author

:

Govind Prasad Mishra and Shiv Kumar Tiwari
ISBN

:

978-81-926983-8-0
Price

:

2,950.00 2,655.00
Size

:

25 cm
Year

:

2014
Format

:

Hardbound
Description

:

xiii+278 p., line drawings, 15 col. & 8 b/w illus., Bibliography, Index
Qty
About the Book
Narmada : The Eternal River is the outcome of a unique river journey accomplished by persons who traversed the entire Narmada river, a distance of more than a thousand kilometer, right from the Amarkantak to Bay of Cambay. The authors, well-known academicians wrote what they observed though their swimming expedition. The aspects covered in the book are archaeology, history, prehistory, geography, geology and human culture of Narmada Valley.
The present book is a humble step towards introducing the great river which united the two great cultures of India which flourished in Uttarakhand and Dakshinapath more than five thousand years ago. Narmada Valley has a distinct identity of its own. This may be visualized by going through this book.
About the Author
Dr S.K. Tiwari (b. 1941)is the Professor of Geography and (ex.) Head of the Department of Tribal Studies, University of Jabalpur. He has contributed significantly in the fields of Natural and Social Sciences. He has authored about three dozens of prestigious books and has been awarded 'Dr. Shankar Dayal Sharma Srijan Samman' by the Government of Madhya Pradesh. He has written a series of three books on river Narmada. His contributions to the cause of Nature Conservation and Primitive Communities are widely acclaimed. He has three encyclopedias also in his credit. A series of books on Indian Culture and Tribal literature are in progress.
Dr G.P. Mishra (b. 1942) is the founder Vice Chancellor of Nanaji Deshmukh Veterinary University, Jabalpur (2009-2013). A well-known scientist and a reputed social worker, Dr. Mishra has been the Rotary Governor of District 3280 (1995-98). He loved adventures and swam across the entire length of river Narmada. This great feat of Dr. Mishra was duly recorded in Limca Book of Records (2006).