PUBLICATION DETAIL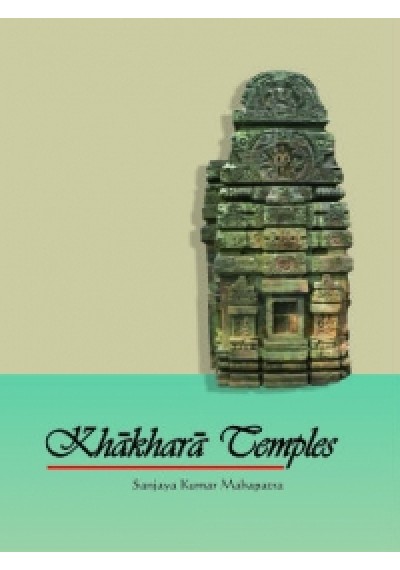 Khakhara Temples
Author

:

Sanjaya Kumar Mahapatra
ISBN

:

978-93-83221-13-4
Price

:

2,250.00 2,025.00
Size

:

25 cm
Year

:

2016
Format

:

Hardbound
Description

:

xxv+170 p., maps, figs., 38 b/w illus., Glossary, Bibliography, Index
Qty
About the Book
Orissa is known for its rich heritage of art and architecture. The temples of Orissa are closely entwined with Orissan culture. They cover a plethora of interest covering art, architecture, sculpture, religious faith and rituals. It is true that temples in some form must have originated as soon as the image worship came into vogue basing upon the idea that God has made man out of his own form.
The temples of Orissa resolve themselves into three broad architectural orders: the rekha, pidha and khakhara. The present volume revolves round the unique features of the Khakhara temples which are designed for their semi-cylindrical roof. While rekha and pidha temples are dedicated to Saiva and Vaisnava deities, khakhara temple is exclusive for enshrining the Sakta divinities. The present study deals with the distinct nature of the khakhara temples showing the marked differences with the other monuments. This treatise not only sheds light on the khakhara temple architecture and sculpture but also deals with the cultural history, significance of Indian temples, general features of Orissan temples along with the temple building activities under the ruling dynasties of the land.
This book will prove extremely useful for scholars and students of Indology, particularly those studying Orissan religious architecture in particular and that of India in general.
About the Author
Dr Sanjaya Kumar Mahapatra (born 1963), presently working as the principal in the Janata College, Kuhuri, Khurda, Odisha,  is  the recipient   of prestigious Rastriya Gaurav Award. He is an eminent scholar of history and archaeology, who has devoted two decades of his illustrious career to the study of archaeology, history and culture of our land. His valuable writings have not only enriched the art, architecture and sculpture of India but also paved the way for the growth of cultural heritage of our subcontinent.
Dr Mahapatra is well versed in yoga, tantra and astrology and has got the credit to publish seventy articles in the different national and state journals which brought him state and national repute in recognition. His valuable books Mahisasuramardini in Art, Iconography and Cult Practices as well as Camunda in Mythology, Art and Iconography are well appreciated by the scholars. Besides, he has co-edited the two volume work A Bouquet of Indian Heritage, Research and Management. He has also been the editor of the book Social Changes under British Crown. For the attainment of spiritual goal he was initiated into the path of Kriya Yoga in 1988.