PUBLICATION DETAIL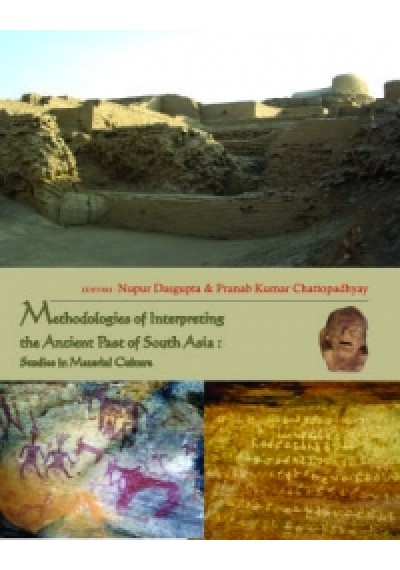 Methodologies of Interpreting the Ancient Past of South Asia
Studies in Material Culture
Author

:

Nupur Dasgupta & Pranab Kumar Chattopadhyay (Eds.)
ISBN

:

978-93-83221-07-3
Price

:

4,500.00 4,050.00
Size

:

29 cm
Year

:

2016
Format

:

Hardbound
Description

:

xxxvii+346 p., 200 b/w & 15 col. illus., Bibliography
Qty
About the Book
The present volume embodies a collection of articles grouped into themes which are varied in their scope and orientation. The articles are categorized into four broad sections high-lighting on philosophical and methodological issues, specific contexts of India's prehistory to early history, material practices and technological heritage and ethnological links. A number of well-known scholars have contributed articles to make this a rich and informative volume which will enlighten readers about the present state of research in India. The contributors have explored different and specific contexts and methods of studying the past with the help of archaeology and analytic sciences on the one hand and ethnology and history on the other. The themes of the articles especially look at the interfaces between archaeology and history as tools of knowing the material culture of the past, focusing on the importance of the scientific approach.
About the Author
Nupur Dasgupta (b. 1959) is professor of History at Jadavpur University, Kolkata. Her area of research includes ancient Indian history and archaeology and history of science, technology and medicine. She was awarded the Charles Wallace Fellowship in 2001. She has conducted research projects funded by Indian National Science Academy, New Delhi and has been co-investigator in UGC Major Research Project. She is the author of the book Dawn of Technology in Indian Protohistory published in 1997 and jointly edited a monograph on Ancient Indian System of Rasayana: Suvarnatantra, A Treatise on Alchemy/Rasayana in 2009. She also jointly edited two volumes, Exploring the Green Horizon: Aspects of Environmental History in 2013 and Essays in Science, Technology and Medicine in 2014. Several of her articles have been published in national and international journals and edited volumes. She is attached to a number of institutions of advanced research in India and abroad.
Pranab K. Chattopadhyay (b. 1945) is an Archaeometallurgist. He has voluntarily retired as Manager, Training, Alloy Steels Plant, Steel Authority of India Limited, Durgapur. He held the post of Senior Fellow, Centre for Archaeological Studies & Training, Eastern India from August 2001 to December 2010. He worked on the Harikela coins at the British Museum, London, with AZ Chand Award in October 2000. He is the author of Archaeometallurgy in India: Studies on Technoculture in Early Copper and Iron Ages in Bihar, Jharkhand and West Bengal (2004); Metalcrafts of Eastern India and Bangladesh (2004). He co-authored History of Metals: in Eastern India and Bangladesh in 2010. He has conducted research projects funded by Indian National Science Academy, New Delhi. He is visiting faculty at the Institute of Archaeology, ASI, New Delhi. He has around 115 published papers in national & international journals.